Valentine's Day is a special day for couples to celebrate their love and affection for one another. And here is a time to show the special woman in your life how much you care. If you're looking for a great Valentines gifts and best Valentine gift for girlfriend, there are many options to choose from. You could consider something personalized, like a custom piece of jewelry or a painting with a special message. A unique experience such as a hot air balloon ride or a cooking class would be a thoughtful and memorable gift. For a practical gift, you can opt for something like a smartwatch or a custom-made purse. If you want to give something more unconventional, you can consider something like a miniature terrarium or a collection of exotic teas. Whatever you choose, the key is to put thought and consideration into the gift to make it truly unique and special for her.
---
A cute Valentine's Day shirt for her is a popular gift option. This shirt is designed with cute and playful messages, romantic phrases, illustration that express love and affection. The graphics on the shirt is a a traditional symbols of love heart.
This shirt can come in many styles like T-shirts, Sweatshirts, Tank tops etc. They can be worn casually or dressed up depending on the occasion.
Price: $19.90
---
Love Tokens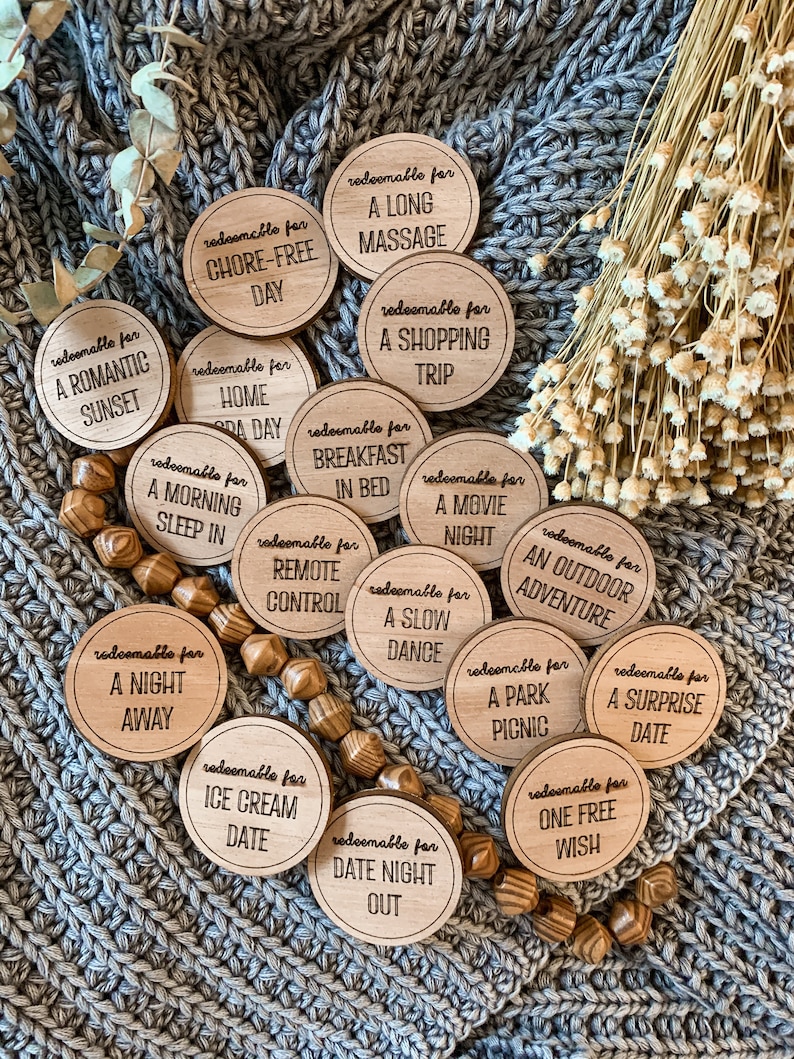 Give your loved one these gifts so she may use them to get anything she desires, including a day without chores, breakfast in bed, a night away, and more.
Price: $28.35
---
Aromatherapy Shower Steamers
She will like these aromatherapy shower steamers that release perfume as they melt if she doesn't really take baths but does prefer to take lengthy, steamy showers. Six aromatherapy fizzies are included in this bundle, including lavender, grapefruit, vanilla, peppermint, and others.
Price: $17.99
---
Temperature Control Smart Mug
This sophisticated temperature-control mug would make such a kind gift if she complains that her coffee or tea frequently cools before she's finished with it.
Price: $149.95
---
Phone Stand Pen – Elephant Pen Holder with Phone Stand
Her home office would look great with this cute little elephant holding her phone and pencils and pens.
Price: $11.07
---
Best Chocolate For Fondue
These stoneware pots of Belgian chocolate are heat-and-serve, making for a quick, simple, and delectable fondue. Select from dark chocolate raspberry (if you can! ), dark chocolate espresso, dark chocolate peanut butter, and dark chocolate fleur de sel.
Price: $20.00
---
Active Noise Cancelling Bluetooth Headphones
These reasonably priced noise-cancelling headphones are ideal for her whether she wants to concentrate while working from home or enjoys listening to podcasts while performing domestic chores.
Price: $59.99
---
Silk Sleep Eye Mask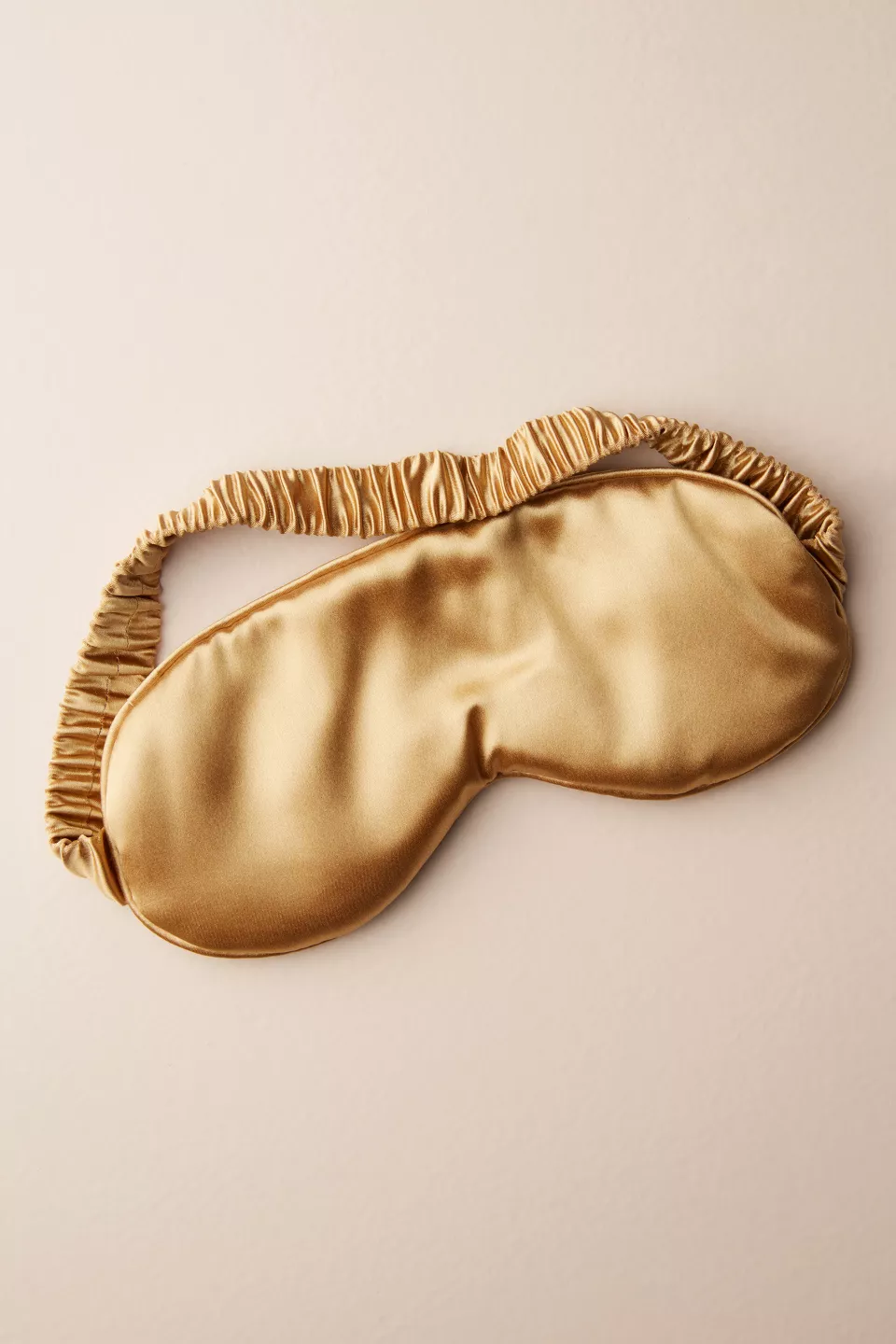 Your queen deserves to dream about her sweetheart with this silk sleep mask.
Price: $50.00
---
Lip And Nail Gift – Deborah Lippmann Lip and Nail Duets Set
Your sweetheart will be tickled pink when she receives this two-piece package from Deborah Lippman, which includes a bottle of award-winning nail paint in the Tickle Me Pink color family and a lip gloss with CBD in it. "The hue Tickle Me Pink is fantastic, and the gloss isn't too pink either. I'll buy additional colors; they make wonderful presents too! "reads one review with five stars.
Price: $22.87
---
Lanolips Tinted Balm Perfect Nude
Because of its extremely moisturizing formulas, Lanolips is a cult favorite. The rose colour of this tinted lip balm, which contains more than 70% lanolin, makes it ideal for Valentine's Day.
Price: $21.43
---
There are many different types of cute Valentine's Day gifts for her, depending on her interests and preferences. Some popular options include flowers, chocolates, jewelry, clothing, and accessories. Personalized gifts such as a custom-made piece of artwork or a special photo album can also be a thoughtful and unique option. Experiences like a spa day, a romantic weekend getaway, or tickets to a concert or show can also make for a memorable gift. It's important to consider her interests and tastes when selecting a Valentine's Day gift, and to put thought and effort into making it special.