Choosing thoughtful Valentine's Day gifts for him is important because it shows your loved one that you care about them and that you put effort and consideration into choosing a gift that is meaningful and special to them.
Here are a few reasons why you should choose thoughtful gifts:
+ It demonstrates that you understand and appreciate the person's interests and tastes.
+ It makes the gift more meaningful and heartfelt.
+ It can create a lasting memory and a special moment that both of you will cherish.
+ It can strengthen the emotional bond and make the relationship stronger.
+ It can be a way to express your love and affection in a special and unique way.
+ Additionally, a thoughtful Valentine's Day gift can show the person that you are attentive to their needs and wants, and that you care about their well-being. It's a way to show that you value the relationship and put effort into making it special.
Overall, choosing a thoughtful Valentine's Day gift for him can make the occasion more meaningful and memorable for both of you. It shows your loved one that you care about them and that you put effort into choosing a gift that is special to them.
---
The Ultimate Game For Couples
This game will keep you entertained for hours regardless of how long you've been dating or how long you've been together. It combines ridiculous tasks with thought-provoking questions. It's a terrific pastime for a date night or simply lounging around the house, and you can play with other couples if you want to. There are 200 cards in the set, so you won't quickly run out of cards to pull and talk about. Even if you have been together for a long time, this game might help you reconnect as you discover new facts about one another.
Price : $25.00
---
Hancock Gourmet Lobster Co – Maine Shore Dinner
Give him this complete dinner that is designed to be enjoyed with him, and he will be grateful to you for months. Two lobster tails, a dozen mussels, eight shrimp, eight sea scallops, two ears of corn, and all of these are covered in a buttery lemony herbed sauce are included in the dinner. All you need to do to enjoy it is defrost it from being frozen before plating it. If you're feeling fancy, give it a beautiful bottle of champagne because you'll be eating it too. Do you also want dessert? If you're in the mood for something sweet, you may add homemade whoopie pies.
Price : $120.00
---
The Eeyore Heart Valentine's Day Shirt is a unique and playful shirt that is perfect valentines gifts for him. Eeyore is a character from Winnie the Pooh, known for his gloomy and pessimistic nature, but also for his kind heart. The shirt features an image of Eeyore, with a heart on his chest and the words "I may be a donkey, but you have my heart" written above it. This shirt is a fun and cute way to show your love and affection to your loved one on Valentine's Day, while also expressing your sense of humor. It's perfect for anyone who is a fan of Winnie the Pooh and Eeyore, and it's a great way to add a little bit of whimsy to your Valentine's Day celebrations.
Price : $19.90
---
Personalised Leather Wallet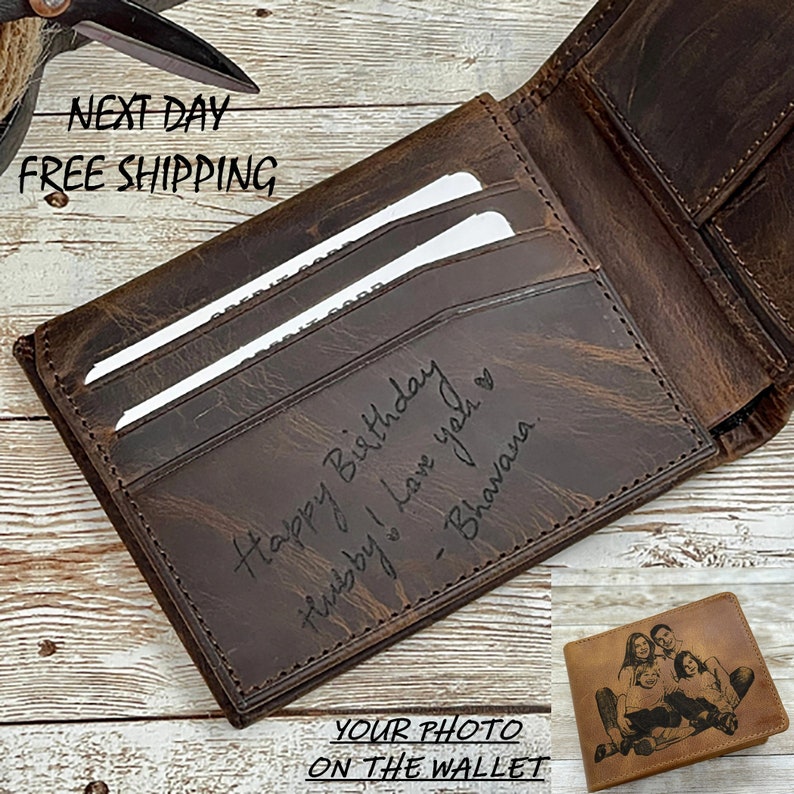 Consider giving him this real leather update if his wallet is on life support. This wallet is not just excellent quality in and of itself, but there is also the ability to add customization, which gives it a Valentine's Day-appropriate twist.
Send the merchant a scanned copy of your own handwriting to add a charming note on the interior of the wallet, or pick a typeface from their selection. Additionally, you have the option of having the wallet's outside monogrammed. He can keep everything in his wallet nicely organized because it contains eight credit card slots, one slot for a driver's ID, two billfolds, and a coin pocket.
Price : $11.99
---
Apotheke Charcoal Candle
This top-selling candle features a blend of smoky, spicy scents that will turn any area in his house into a comforting haven, and it comes in a lightly packed, matte black vessel. This charcoal-like aroma is a combination of oud, cedarwood, sandalwood, and amber, and it is produced with a long-lasting (60–70 hour burn period) soy blend wax. He may use the jar again to store toothbrushes, shaving supplies, or pencils and pens when the candle has burned out.
Price : $42.00
---
Golf Ball Set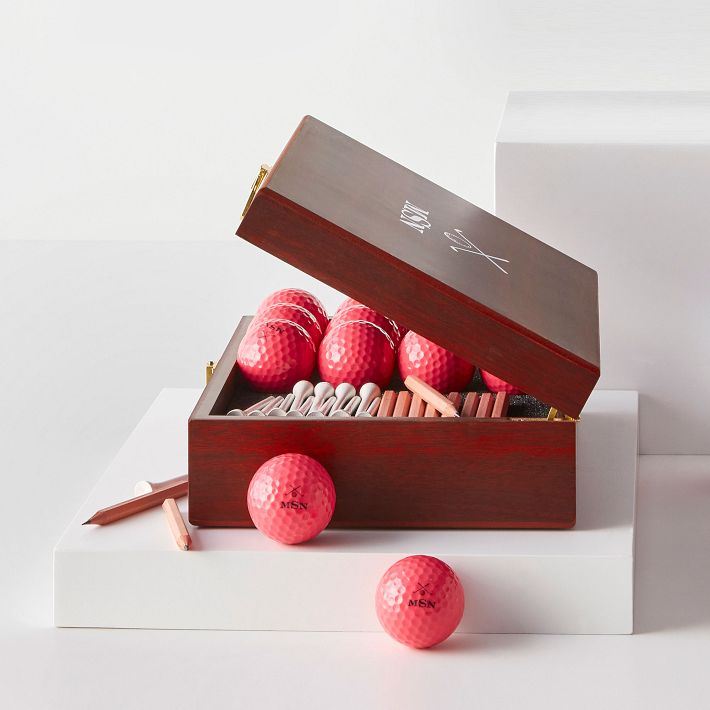 A golf enthusiast in your life? Twelve monogrammed golf balls, a dozen tees, and plenty of pencils for keeping score are included in this personalized golf ball set. Instead of having them strewn around the house or in the bottom of a bag, he can store all of his golf balls neatly arranged in the personalized display case. If he runs out of balls, he can even buy a refill of 12 more balls.
Price : $99.00
---
Hoya Heart Succulent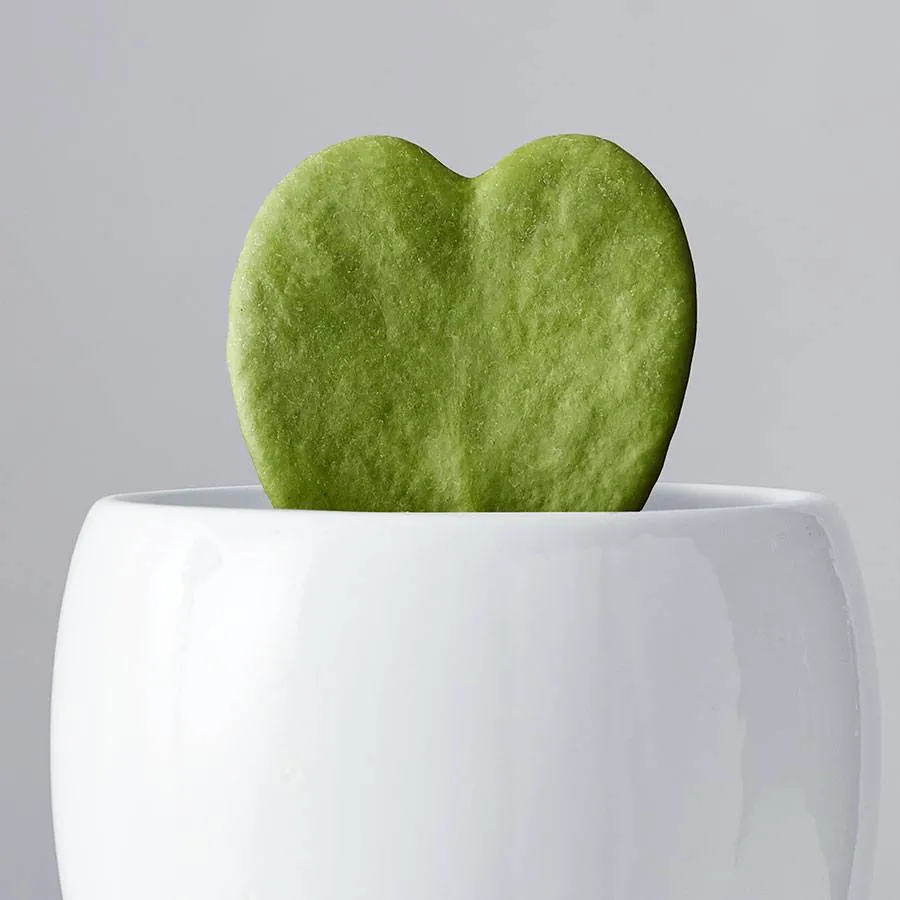 This heart-shaped succulent is great for the guy who appreciates plants but, let's face it, has a black thumb. It's also a sweet, non-cheesy tribute to Valentine's Day. This easy-care plant only requires occasional watering every two to three weeks and thrives in bright light. The Hoya heart is a little plant that is about 2 to 3 inches tall and comes with a white ceramic container.
Price : $25.49
---
Do Your Gin Do Your Whisky DIY Infusion Kit
He may have fun trying his hand at brewing flavoured whiskey in the convenience of his own kitchen with the help of this DIY whiskey making kit. Except for the booze, it includes everything he needs: two prep bottles for infusing, six whiskey ice cubes made of stainless steel, labels for his concoctions, and 12 vials of infusion materials for experimentation. The six vials of "signature whiskey wood chips" (conjure images of dark chocolate and vanilla), birds eye chile, chai, cocoa beans, coffee, orange peel, and cinnamon are among the items.
Price : $66.90
---